Poll on Horror Film The Crazies, Starring Timothy Olyphant
Watch, Pass, or Rent: The Crazies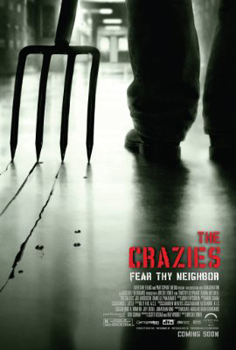 I half-watch most horror movies, and this Friday's The Crazies looks like yet another one that I'll shield my eyes for. The film follows a small Iowa town which experiences a widespread plague when a toxin is released into the water supply. Its effect: turning everyone into psychopaths on murderous rampages, save for a few of its residents (namely actor Timothy Olyphant who plays the sheriff and Radha Mitchell as his wife).
Olyphant is nice to look at — I loved him in Go — but I don't know if his pretty face is enough to compensate for the heebie-jeebie factor. I mean, how am I going to withstand the movie if I can't even get past the creepy trailer?
What about you? Are you excited to go see The Crazies for a good scare? Or will you wait to watch it in the safety of your home — or not at all?