Poll on Justin Bieber
Justin Bieber: Love Him or Leave Him?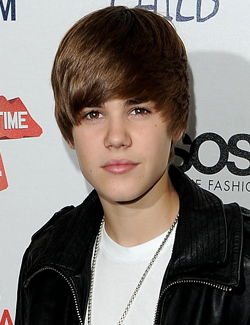 You know him as the pint-sized singer with the signature hair sweep that makes even grown women swoon (Tina Fey, included). From monopolizing the radio to taking over Funny or Die, Justin Bieber has put the entire world under his spell, and now, he's even working on his very own memoir — you know, because 16 is a lifetime when you're a pop star. On top of that, there's a 3D biopic in the works to be released next year.
I'll admit that we've had a sing-a-long (or two) to "Baby" here at Sugar HQ, so we're not completely immune to Bieber's charms, and I know you aren't either! I've seen countless OnSugar posts devoted to his every move, but you've got to admit that he has a lot of hype to live up to. So tell me, are you fully drunk on Bieber fever? Or are you still trying to figure out what all the fuss is about?