Poll on May TV Season Finales
Which May TV Finale Are You Most Excited For?
This week's Lost really opened my eyes to how fast we're approaching the end of the TV season — there are only two episodes left of the show until the finale! But it's not the only one we'll be saying goodbye to soon. Several other shows call it quits this month (well, at least for a Summer breather), and I'm looking forward to each cliffhanger for different reasons.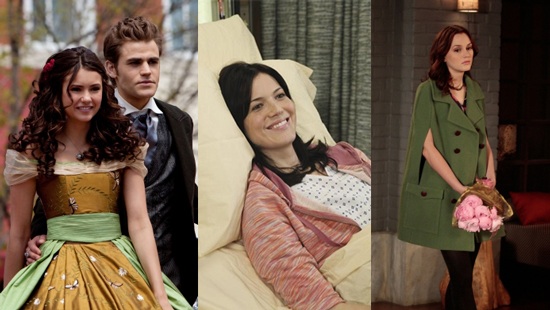 For The Vampire Diaries, I'm dying to catch Founder's Day (and perhaps a lip-lock between Damon and Elena?); for Gossip Girl, I'd like to watch bratty Little J get her comeuppance; and for American Idol, I'll be interested to see if Crystal takes it or if someone else — Lee, I'm looking at you — pulls off an upset. And don't forget, Mandy Moore is going to be on Grey's Anatomy!
Obviously, my TV dance card is very full over the next few weeks, but tell me which finale has you counting down. I'm pulling Lost out of the running, as it's already obvious how fanatical you get about that show, but what about other series? Place your vote!
and courtesy of the CW