Popular Movie and TV Stories From the Week of April 9, 2012
Rewind: Wedding Season Inspires the Ultimate Onscreen Wedding Slideshow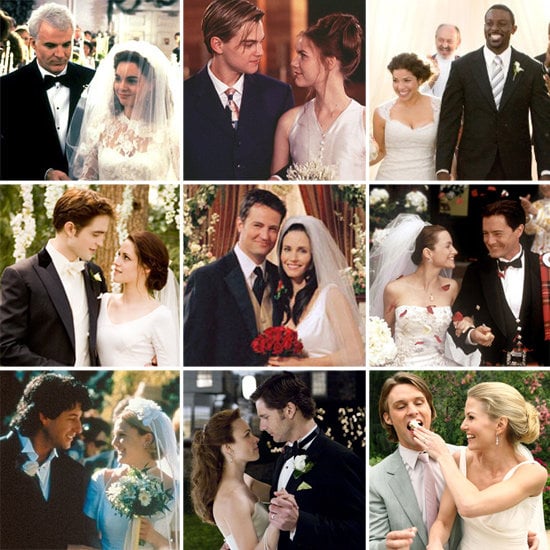 We celebrated wedding season by compiling the ultimate slideshow of TV and movie weddings. Of course, because one series takes the cake on extravagant nuptials, we had to create a whole separate gallery of Gossip Girl wedding pics.
For brides planning their wedding music, we made a helpful list of 100 songs for your first dance.
We remembered Bella and Edward's enchanted woodland ceremony, and because Twilight starlet Kristen Stewart turned 22 this week, we wished her a happy birthday with pictures from the movies Stewart has starred in throughout the years.
We couldn't be more excited about The Dark Knight Rises, especially after seeing brand-new photos of Christian Bale, Anne Hathaway, and Joseph Gordon-Levitt in the film.
And how could you not be stoked on Summer release Magic Mike after seeing these stripperific pictures of Channing Tatum, Matt Bomer, and more?
Speaking of upcoming movies, we got a look at the teaser poster for Quentin Tarantino's Spaghetti Western, Django Unchained.
Just two weeks into the second season, HBO greenlit Game of Thrones for season three. Fox had some renewal news of its own, announcing new seasons of New Girl, Glee, and Raising Hope.
The pictures of the return of The Vampire Diaries gave us plenty to look forward to, including a swinging decades dance.
We got all caught up in time with Joseph Gordon-Levitt in the first trailer for Looper.