Popular Movie and TV Stories | Week of Oct. 15-19, 2012
Rewind: Get Your Pop Culture Halloween Inspiration Right Here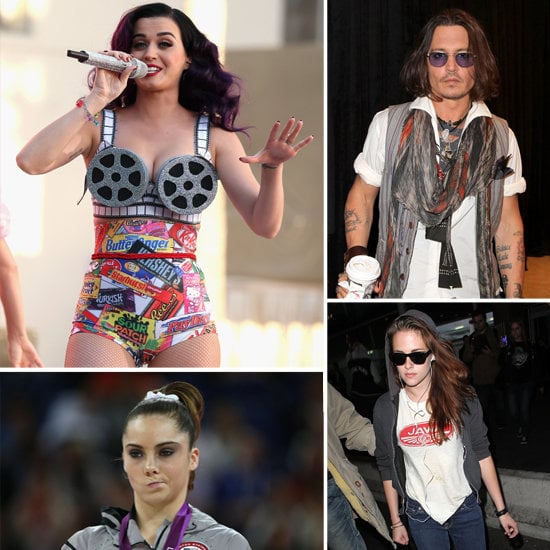 With Halloween quickly approaching, we've been keeping the pop culture costume ideas coming, whether you're looking to dress up as a celebrity, need a couples costume, or want to be one of the hottest phenomenons of the year.
If you're looking for a costume that's a bit more specific, then check out our Hunger Games costume how-to, our guide to dressing as the Gossip Girl gang or Game of Thrones characters, and our ideas for playing Hitchcock's most iconic characters.
TV shows are celebrating Halloween too. Check out the sneak peek of New Girl's themed episode, and find out what will happen on the Halloween installment of The Mindy Project from our interview with the show's star.
Great Golden Globes news: Tina Fey and Any Poehler were announced as next year's hosts, and if you don't realize how awesome that is yet, we broke it down for you.
Are the Gossip Girl cast members tricking or treating us? We got a look at some spoilery pictures this week, including not just Blair and Chuck's wedding, but also Serena and Dan's!
If you've been dying for a glimpse of the Carrie remake starring Chloë Moretz, then it was your lucky week, because we got the first, foreboding teaser.
On the lighter side of trailers, we saw Miley Cyrus going So Undercover, while Lizzy Caplan and Alison Brie play a pair of sisters with very different ideas about marriage in the cute but bittersweet trailer for Save the Date.
We said our goodbyes to Fall TV's latest casualty, Animal Practice.
You didn't dream a dream; these dramatic Les Misérables character posters are real.