Posthumous Michael Jackson Album "Michael" to Be Released Dec. 14
Buzz In: What's Your Favorite Michael Jackson Song?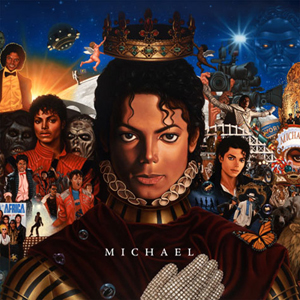 It's been almost a year and a half since Michael Jackson passed away, and his posthumous legacy continues beyond last year's documentary This Is It. A new album, titled Michael, is set to debut Dec. 14, with original tracks that the King of Pop recorded before his death (the album art is pictured here). The first single is called "Breaking News" and will be released on Monday.
Though I'm very curious to hear the never-released material, I have a feeling it'll make me nostalgic for old MJ tracks. "Don't Stop 'Til You Get Enough" and "PYT" are still in constant rotation on my iPod, and I still love Jackson 5 songs like "I Want You Back." So before you're exposed to a slew of new songs from the legend, tell me now — what are your favorite Michael Jackson songs?