Predictions For Dancing With the Stars
Who's Your Early Pick to Win Dancing With the Stars?
In the midst of all the new and returning scripted shows, reality juggernaut Dancing With the Stars also has its two-hour premiere tonight. I have to admit that the cast has me more interested in watching the show than ever before. Does Jennifer Grey still have her Dirty Dancing moves? Will The Situation ever put a shirt on? How long before Sarah Palin starts showing up in the audience?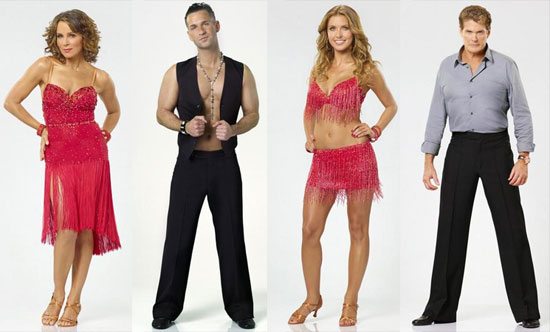 The other thing is, the latest crop of contestants also has some potentially good dancers. I'm sure Brandy still knows a thing or two from her days as a pop star, and I have a feeling Audrina Patridge and The Hoff might have some skills up their sleeves as well. There are also a few contestants who may win votes on their notoriety alone (looking at you again, Mr. Jersey Shore).
What about you? Who do you have your money on to dance away with the crown?