Pretty Little Liars A Is Everywhere Poster
Check Out the Pretty Little Liars Poster For "A Is Everywhere"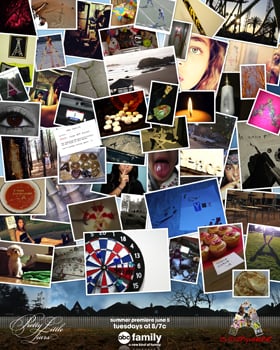 Pretty Little Liars comes back for a third season on Tuesday, and we'll find out what happens in the aftermath of the big reveal of the villain "A." The mystery has been the huge question of the series, and last season, ABC Family realized how many fans had started taking pictures inspired by the idea that "A Is Everywhere" (like the letter A in cereal, outside, etc.) and put them on the show's official Facebook page and started a contest for the best photos. Now you can see the results of some of the best fan-created pictures in the poster here! Be sure to tune in to the show next week, and get a closer look at the poster when you read more.