Can you believe the Summer finale of Pretty Little Liars [1] is already less than a week away? And by the looks of it, this might be one of the most insane finales to date. We heard directly from the Pretty Little Liars Facebook page [2] that this Summer finale has been dubbed a "fatal finale." Which means it's time to stop trying to figure out who "A" is [3] and start figuring out who's going to die. Keep scrolling for our eight theories, and if you're looking for more shock, you may want to check out the real ages of the entire cast [4].
Source: ABC Family [5]
Melissa Hastings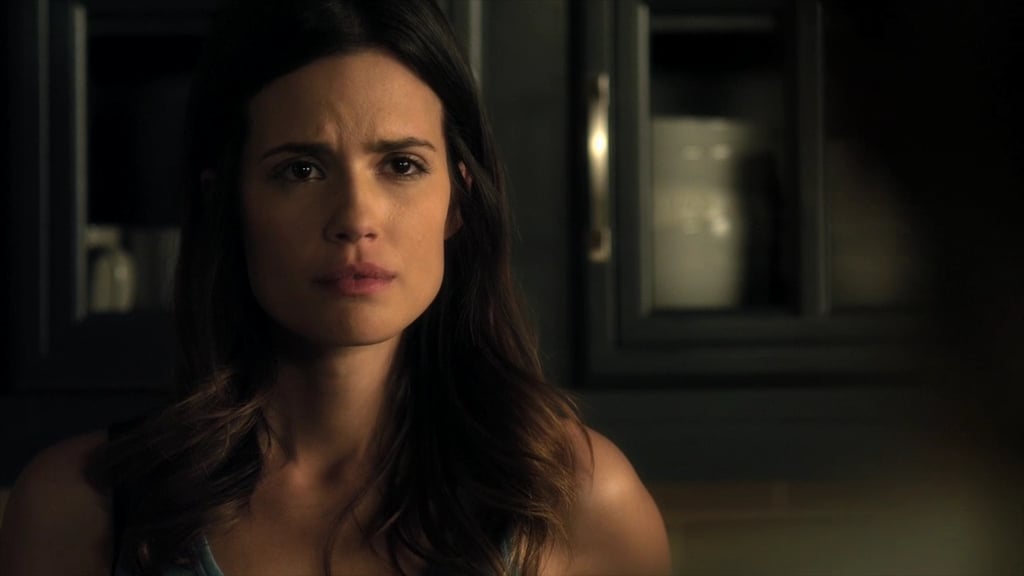 Why It Might Be Melissa:
Melissa has been so shady all season. She passed that tape to Cyrus, meaning she was definitely involved in Ali's disappearance.
She recorded a dangerous confession for Spencer, and she's on the run. She might be the number one priority for "A" right now.


Why She Might Be Safe:
If Melissa's determined to escape, she might have done just that. And just in time.
We're still not totally sure of what side Melissa's on. If she's working with "A," she's probably safe.
Source: ABC Family [6]
Mona Vanderwaal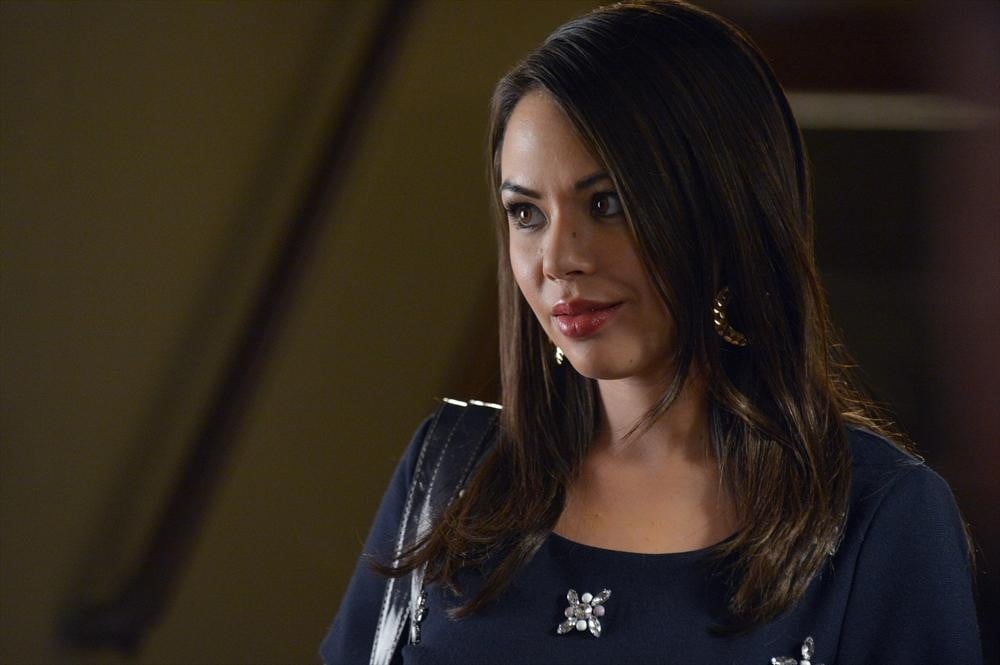 Why It Might Be Mona:
Mona is constantly switching sides, so much so that she could have way more enemies than she does friends at this point.
"A" has turned on Mona before. If she knows too much and "A" decides to focus on her again, it could mean lights out.


Why She Might Be Safe:
She's Mona. She's crafty, smart, and infinitely devious. Not to mention the fact that she seems to be on the "A" side right now.
After turning so many people on Ali, Mona has a lot of allies. It's hard to imagine how she might die over plenty of other characters, who are more defenseless and way less popular.
Source: ABC Family [7]
Caleb Rivers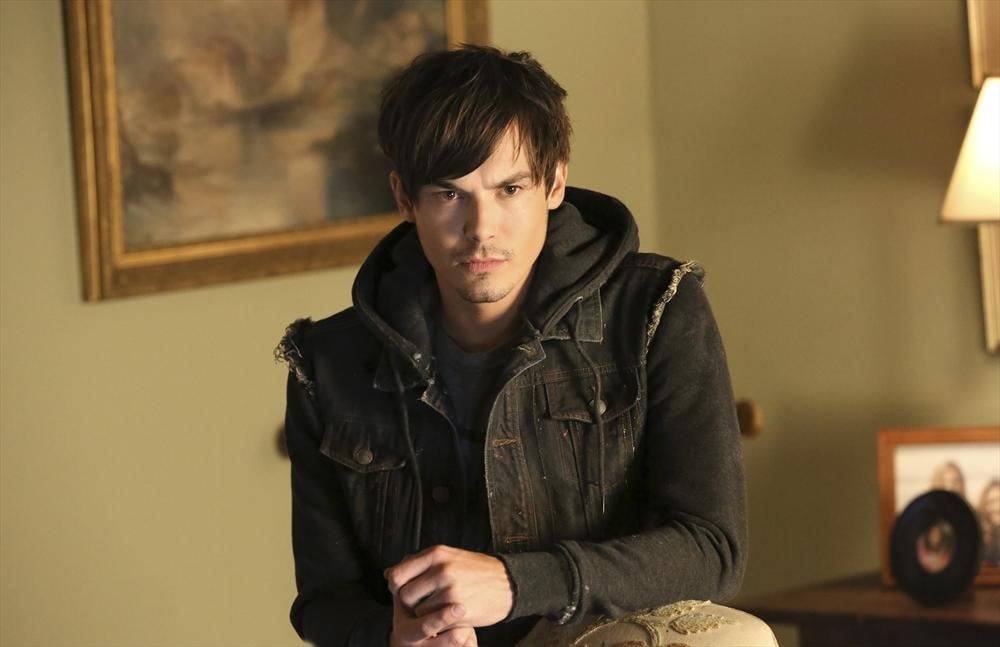 Why It Might Be Caleb:
In the wake of his stay in Ravenswood, it's clear Caleb has a few demons to deal with. And from the look of those fireflies this week, he might not quite be done.
Caleb is constantly inserting himself in business that isn't his. It's only a matter of time before he pisses "A" off.


Why He Might Be Safe:
When it comes to Ali, Caleb's pretty harmless. He didn't come around until after her disappearance, so it's likely "A" doesn't have anything in store for him.
Caleb's Ravenswood drama might be enough for him to deal with on his own. If Ravenswood doesn't have anything to do with Rosewood, "A" might just let him be.
Source: ABC Family [8]
Alison DiLaurentis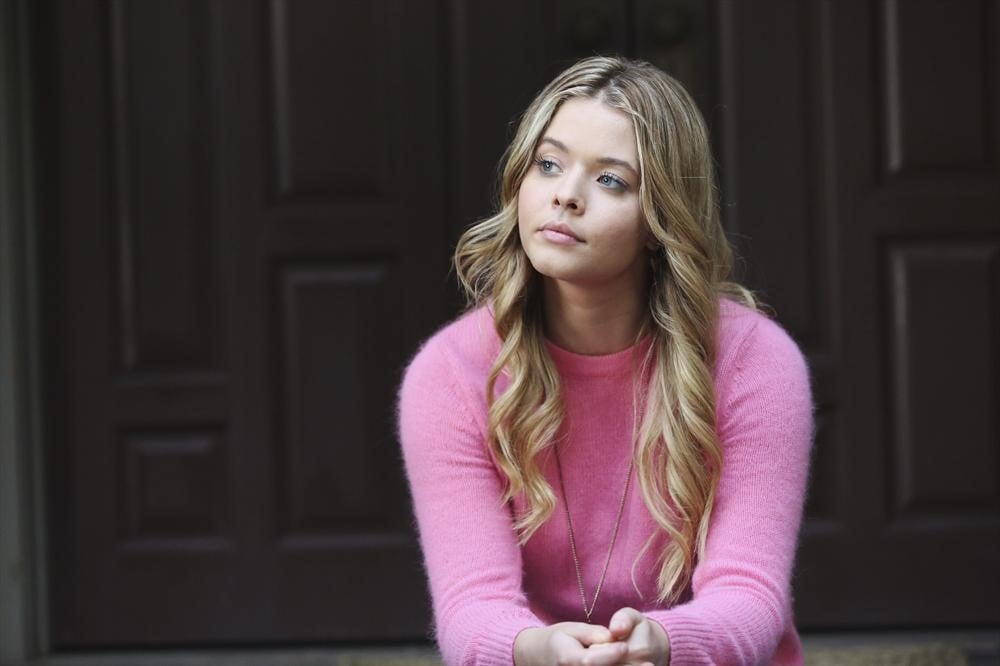 Why It Might Be Ali:
Ali is playing with fire. "A" has already shown Ali that she could die at any moment, if that's what "A" wishes. If Ali makes a wrong move, that might be all it takes.
Ali is definitely playing her own game. And it's a game that might not end well.
The rest of the girls have pretty much abandoned Ali, leaving her extremely vulnerable.


Why She Might Be Safe:
Well, come on. She was supposedly dead for four seasons before she turned out to be alive. Anyone who can fake dead for that long must be tough to get rid of.
"A" seems to want Ali alive. Because, as we said before, if "A" wanted to kill her, she'd be dead right now.
Source: ABC Family [9]
Toby Cavanaugh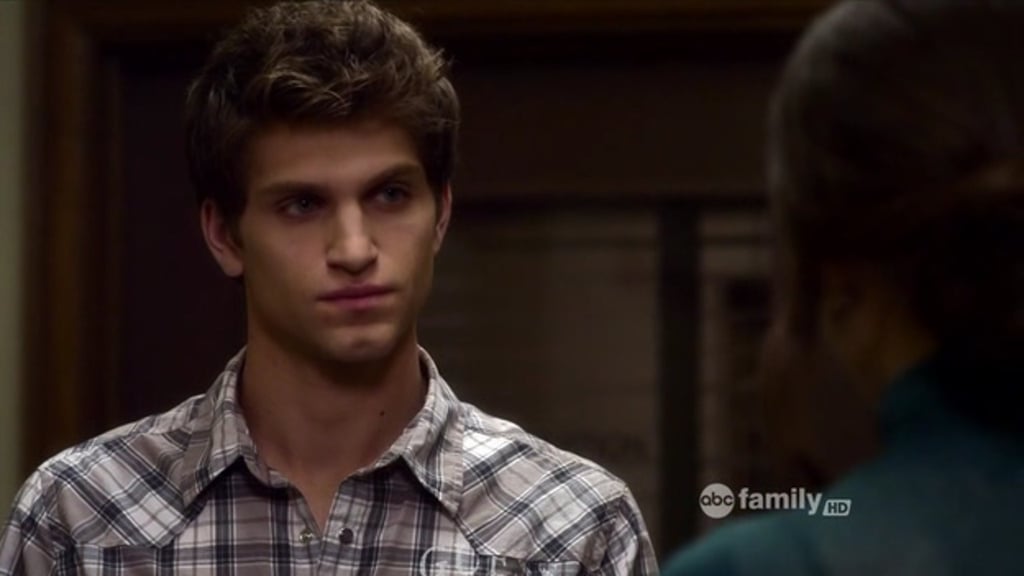 Why It Might Be Toby:
Let's not forget that it was Toby's house that exploded a few weeks ago. Could that have been a first attempt made by "A"?
"A" has been known to target the police, with victims like Detective Wilden and Garrett Reynolds.


Why He Might Be Safe:
Toby's been on the "A" side before and already eluded the clutches of "A" once. He's smart.
"A" has proven at this point that Toby isn't really a threat. He's not causing trouble, and he's not directly involved in anything in Ali's disappearance. At least that we know of.
Source: ABC Family [10]
Paige McCullers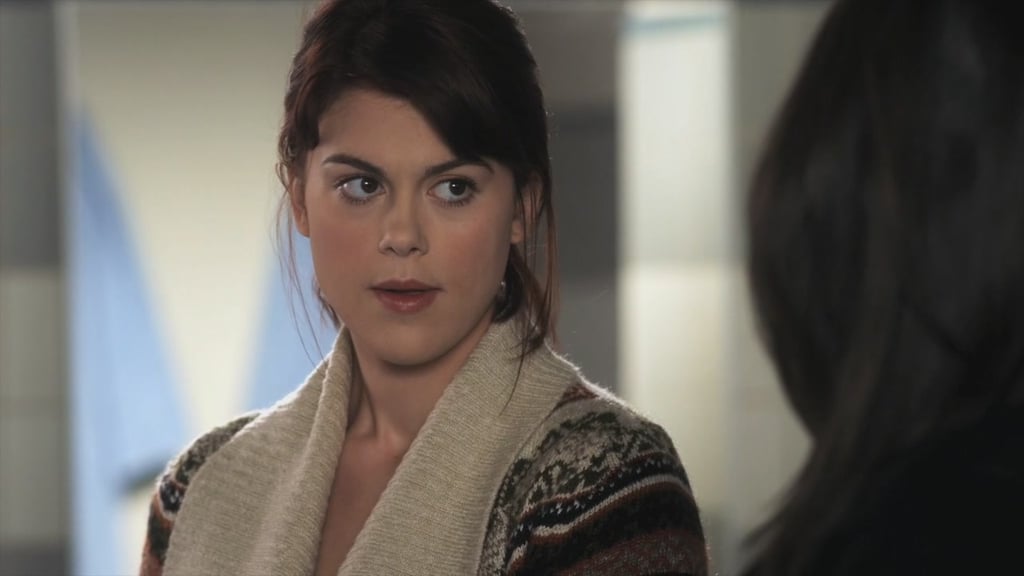 Why It Might Be Paige:
Paige has been sticking her nose in all kinds of wrong business recently. She's the one who told the cops Ali's alive. Getting on the bad side of "A" might be a colossal mistake.
Sydney, the newest member of the swim team, is directly linked to Jenna and is close to Paige. We smell trouble.


Why She Might Be Safe:
Paige isn't really involved in the whole mess, at least not directly. She doesn't really ever seem like she's in danger.
Paige is mostly out of the picture and no longer dating Emily. It puts her involvement at an all-time low, especially if she minds her own business.
Lucas Gottesman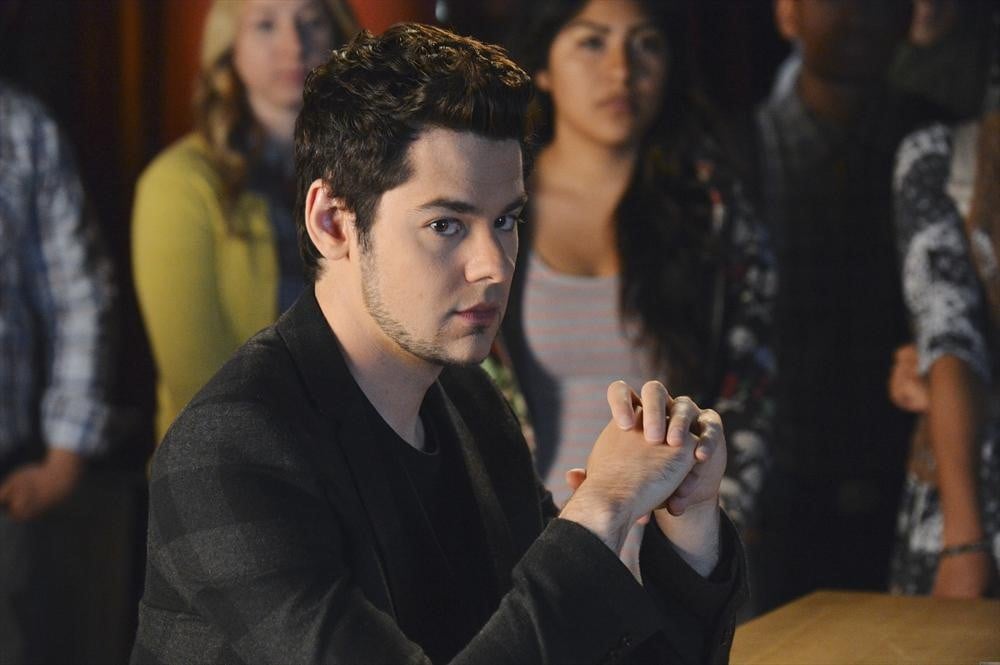 Why It Might Be Lucas:
Lucas has always been shady. Always. We know he joined the army against Ali, so he might be on a bad path.
With his new alliance against Ali, Lucas has two enemies: Ali and "A." That is, unless Ali is "A," but that's an entirely different problem.


Why He Might Be Safe:
Lucas always seems to have friends in the right places. Chances are that at this point, he might be safe from harm.
Yes, Lucas is shady, but we haven't actually seen him do anything particularly mischievous yet this season. Emphasis on the word "yet."
Source: ABC Family [11]
Hanna Marin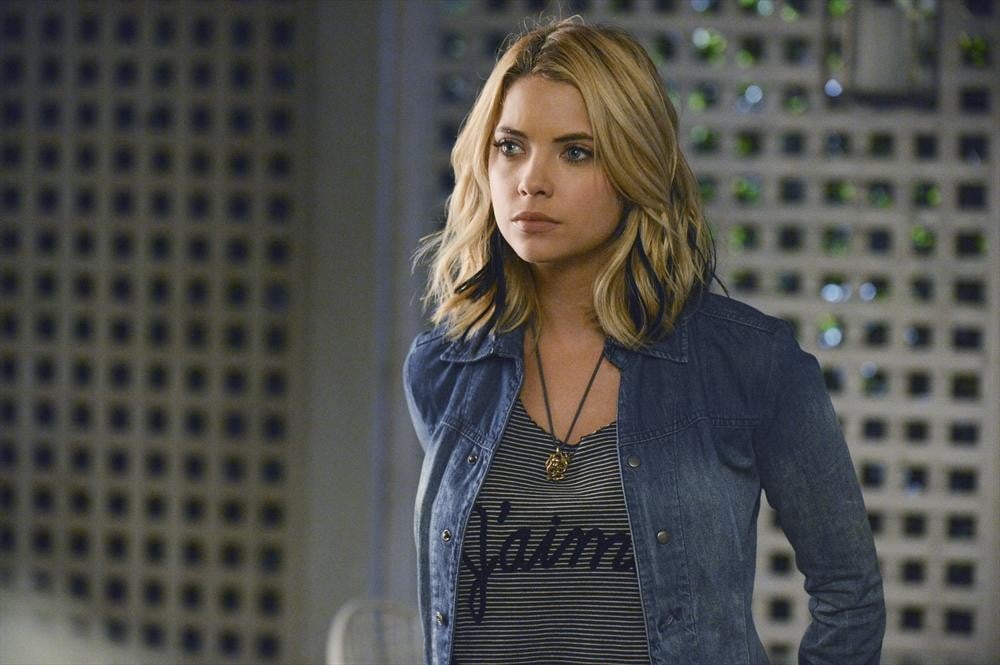 Why It Might Be Hanna:
She's been on a reckless path all season. Sure, she's turning it around, but it might already be too late.
Her new "devil may care" attitude might be making her more vulnerable than ever.


Why She Might Be Safe:
She's one of the main four!
If "A" wanted to kill her, she'd be dead by now. "A" already had that chance.
Source: ABC Family [12]