Pretty Little Liars Summer Season Finale Review
Are You Satisfied With the Pretty Little Liars Summer Finale?
ABC Family's drama series Pretty Little Liars has wrapped up its first part of the season for the Summer, and though your opinions were initially mixed, there has been a certain faction of us that has been sucked in (translation: It was me. I got addicted).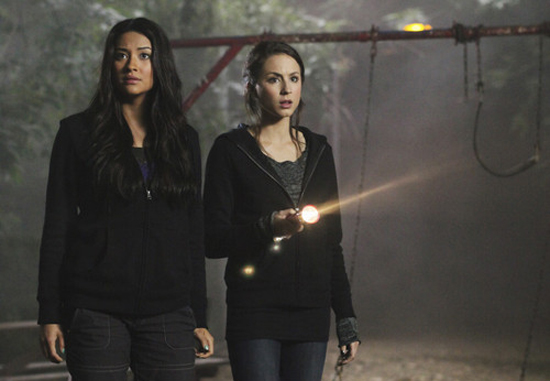 So for those of us unashamedly involved with the stylish, deliciously cheesy mystery, I want to get your thoughts on the finale. It ended with a couple cliffhangers and a bigger question: Did they give us an answer for who "A" is? The big reveal in the final seconds wasn't necessarily the definitive resolution I was hoping for. How did you take it? And more importantly, what did you think of the season as a whole? Will you keep watching when the show returns with the rest of the season's episodes?