Preview Clip of Fox Comedy Raising Hope Starring Martha Plimpton
Fall TV Spotlight: Raising Hope
Maybe you just got used to most of your regular TV shows being on Summer hiatus, but I'm taking this time to look ahead to the Fall season and the spate of new series that come with it. We've checked out a a few of the offerings, and today I want to get you up to speed on the Fox comedy Raising Hope.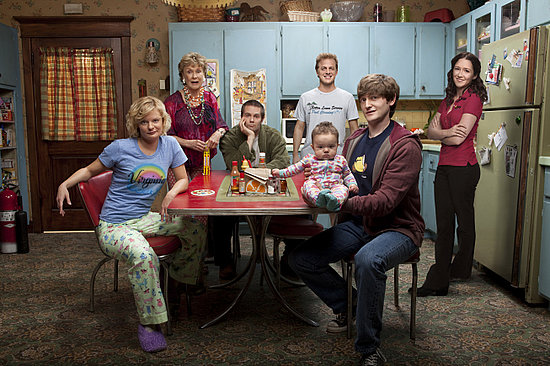 Who's in it: Newcomer Lucas

Neff

is the main character, while Martha Plimpton, Cloris Leachman, and No Country For Old Men's Garrett Dillahunt also star. Bijou Phillips pops up in the pilot.
What it's about? Twenty-something Jimmy accidentally impregnates a convict, and everyone in his down-on-their-luck family helps to raise the baby.
Why it caught my attention: Martha Plimpton's character is a grandma! She most memorably played a rebellious teen in 1989's Parenthood, so to see her as a grandmother (albeit a young one) kind of blows my mind.
Show most likely to: Be so wrong it's right.
To watch a preview clip of Raising Hope, just
.
Photo courtesy of Fox