Preview For Hawaii Five-0 Reboot
Fall TV Spotlight: Hawaii Five-0
It's hard to believe that we're already nearing the end of June, which means that Fall is slowly creeping up on us. OK, not really, but it's still fun to predict the future, and I've been helping you figure out which new shows you'll be DVRing in a few months. Today I'm bringing you some insight into CBS's reboot of Hawaii Five-0.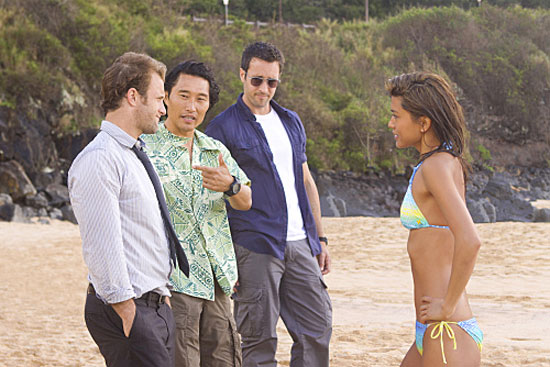 Who's in it: Scott Caan and Alex O'Loughlin (The Back-Up Plan) are joined by Lost's Daniel Dae Kim (Jin lives!) and Battlestar Galactica's Grace Park.
What it's about: A new team of cops fightin' crime in — wait for it — Hawaii.
Why it caught my attention: Reboots are always buzz-y, so I'll be watching to see if this one can live up to the hype. And there's also the fact that Alex O'Loughlin takes his shirt off in the preview. I might be in love.
Show most likely to: Have the best visual backdrop and gorgeous scenery.
Check out the preview after the jump.
Photo courtesy of CBS