Printable Calendar for 2010 Fall TV Shows and Premiere Dates
Get Ready For Fall TV With My Printable Premiere Calendar!
It's officially that time of year — the triumphant return of Fall TV! Keeping track of when all your favorite shows return (or when new series premiere) can be a daunting task, but fear not. I've compiled the goodies from all the major networks onto one beautiful, easy-to-read calendar! All you have to do is click here to download this baby, print it out, and keep it in a handy spot. I've already got mine hanging next to my desk (plus a couple of backup copies).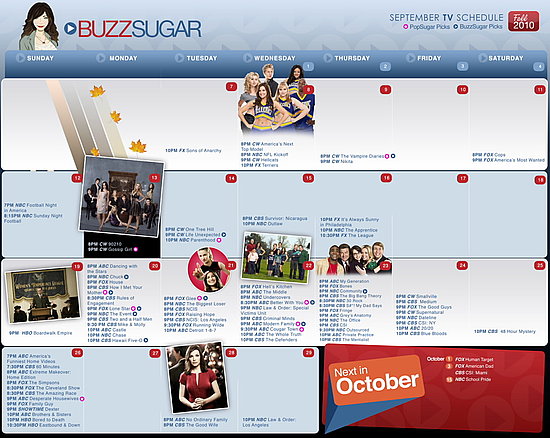 If you need some help choosing what to watch this season, Pop and I have picked out a few favorites. The necessary caveat: premiere dates are always subject to change — but this information is as up-to-date as possible, and I'll post any future changes here too. The new shows are just a week away, so what are you waiting for?