Printable Emmy Ballot For 2010 2010-08-20 07:30:00
Print and Share My Emmy Ballot!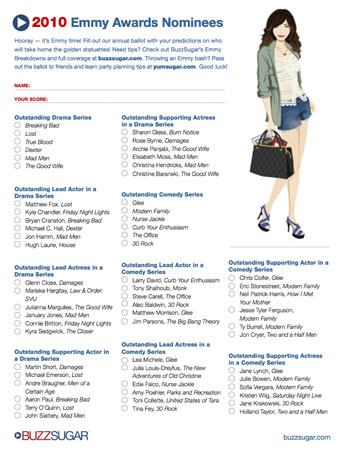 The Emmys are just over a week away, which means it's time to start making plans for Sunday night. PartySugar is the woman to see about what to make for your friends and family, but I've got you covered in the awards department. You'll be the star of the bash when you pass out these pretty ballots to record your picks for the big winners of the night.
Just click here to download the pdf, print 'em out and you're good to go! And as long as you're making predictions, don't forget to fill out my online ballot for a chance to score an iPad!