Printable Oscar Ballot 2013
Print Out Your Own Oscar Ballot!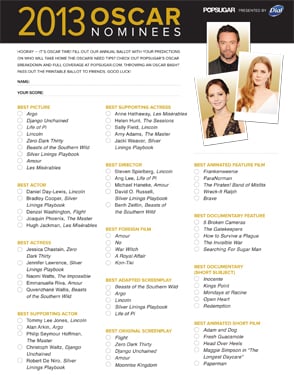 The Oscars are approaching fast, and if you're planning on watching the show at home, we have the perfect viewing companion: a printable ballot. Just click here to download your own ballot so you can check off your picks for the night and follow along as the show goes on (print out extras if you're going to watch with friends!). While you're at it, fill out our online Oscar ballot for a chance to win an iPad and $1,000.