Project Runway Season 7 Episode 2 Recap and Poll
Do You Agree With This Week's Project Runway Winner and Loser?
Project Runway hit us with its second episode this week, and I think it kept up the momentum of last week's promising premiere (which prompted many of you to say you were into the seventh season so far).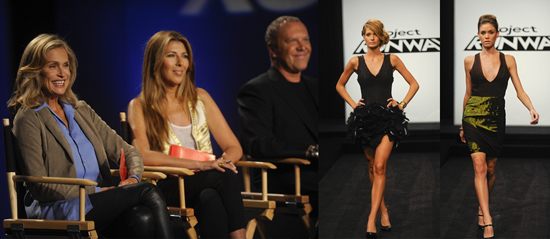 The challenge was actually one of my favorites that they've ever done on the show, and the designers really rose to the occasion, using that burlap like it wasn't anything out of the ordinary. Some looks had me salivating (I'd so wear Amy's, Emilio's and Anthony's dresses), and some had me just making a really confused face at the TV. In the end, I thought that two of the top three deserved to win and that both of the bottom two deserved to go home, but I was still a little surprised by the results. Were you?