Project Runway Season 7 Episode 4 Recap and Poll
Do You Agree With This Week's Project Runway Winner and Loser?
This week's Project Runway gave the designers a challenge that many, many of them failed on — it seemed like even the high-scoring looks were there because they were simply the least bad.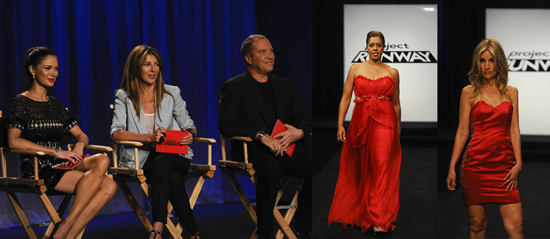 That said, I did love the winning look and think it was worthy of the guest judge herself — Marchesa's Georgina Chapman. On the other end of the spectrum, the lowest-scoring looks were some hot messes, especially the contestant who got sent home. But did you think that dress was truly the worst, and were you behind the winner's outfit?