Project Runway Season 7 Episode 6 Recap and Poll
Do You Agree With This Week's Project Runway Winner and Loser?
This week's Project Runway threw me for a loop: it began as a challenge to create a children's look, but halfway through the episode, the designers were tasked with creating a grown-up companion look. It made things infinitely more interesting (though I was quite entertained by the banter of the kids and Anthony).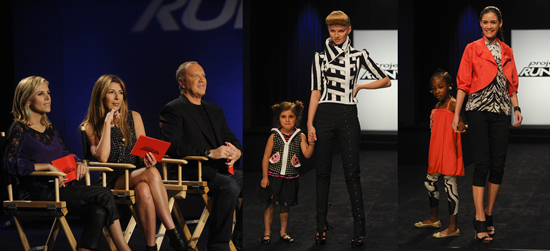 As for the outcome, I agreed heartily with the winner (such cute and well-made looks!), though I'd say the loser was a bit more controversial. Cumulatively, the designer who got sent home definitely deserved the boot for a poor showing throughout, but considering another design was called "bizarre," "hideous," and "weird," I was a little surprised. What did you think?