Project Runway Season 8 Starts Thursday July 29 on Lifetime
Project Runway Returns Tonight: What's Your Favorite Season?
Project Runway kicks off its eighth season tonight on Lifetime, and as the network sneaks in some surprises and a new 90-minute running time, I'm getting nostalgic for old seasons. It's not just because eight sounds like a lot of seasons for a reality show, it's also because tonight is the series premiere of On the Road With Austin & Santino, starring two of my favorite PR contestants ever.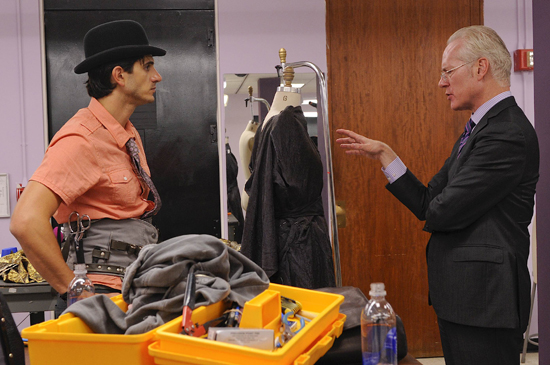 Santino Rice made season two for me, with his dead-on Tim Gunn impression, but I'll always have a special place in my heart for the inaugural season, which Austin Scarlett and winner Jay McCarroll made memorable. But if I'm being honest, I think the best season for competition was season three, when Jeffrey Sebelia won. Enough about me: what season of Project Runway was your favorite?
Photos courtesy of Lifetime