Prometheus DVD Release Date
What to Rent: New DVDs This Week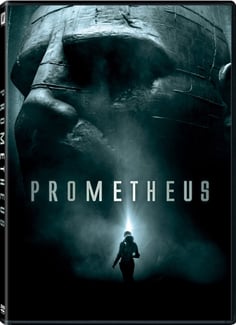 Ridley Scott's terrifyingly good Prometheus is the latest in his Alien series, and with nightmare-inducing visuals, it's an installment audiences won't soon forget. In the future, a team of researchers (including Noomi Rapace and Logan Marshall-Green) head to a mysterious planet to find out if there's a link to human origins. Soon, people start acting strange, creatures appear, and blood begins flowing. It's science-fiction horror at its best, and Michael Fassbender and Charlize Theron also give chilly but impressive performances. The DVD comes with commentary by Scott and deleted and alternate scenes.

73%
Alec Baldwin, Tom Cruise, Julianne Hough, Catherine Zeta-Jones, and more stars headline the fun but inescapably cheesy film adaptation of the hit Broadway play. On her journey to become a star, Sherrie (Hough) meets Drew (Diego Boneta) and the two pursue their dreams and embark on a romance filled with rock 'n' roll music. The movie features Cruise playing against type as a rock star, as well as hits from '80s legends like Journey, Poison, and Bon Jovi. The actors are clearly having a ball performing, but off the stage, the story all comes off as highly produced karaoke. The DVD includes a behind-the-scenes featurette.
41%
One more release after the jump.
John Cusack takes on the role of famous poet Edgar Allen Poe in this formulaic thriller. Literary goth Poe puts down his pen to join forces with a detective to solve a series of grisly murders that appear to be inspired by Poe's works of fiction. The story is well-researched, but ultimately The Raven gets campy, and it's unable to pull off the horror/detective/love story hybrid it tries to be. DVD extras include the theatrical trailer and audio commentary from the director and producers.
22%