Pulp Fiction Movie Quotes
Buzz Lines: What's Your Favorite Quote From Pulp Fiction?
Though Quentin Tarantino's classic 1994 film Pulp Fiction is full of violent scenes, it also has quite a bit of drawn-out dialogue. The film follows the intersecting tales of a handful of characters, including bad-ass hit men Jules (Samuel L. Jackson) and Vincent (John Travolta), who utter their lines with so much ease and attitude, it's hard not to quote them. Check out a few of the lines I've found myself repeating over the years, and then make sure to include your own in the comments!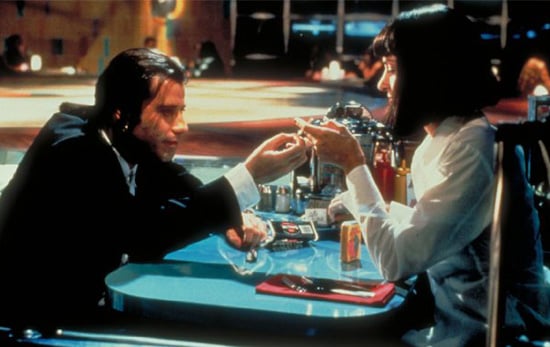 "Check out the big brain on Brett!" — Jules
"They call it a Royale with cheese." — Vincent
"Zed's dead, baby. Zed's dead." — Butch