Puss in Boots Fan Reviews
Film Form: Did You Check Out Puss in Boots?
This Halloween weekend, family-friendly film Puss in Boots topped the box office. Many moviegoers are already familiar with the swashbuckling feline from his stint as a sidekick in the Shrek films, so I want to know if you were interested in watching Puss embark on an adventure of his own. Or perhaps you were more eager to catch Justin Timberlake and Amanda Seyfried running from the law in In Time, or Johnny Depp take on boozy misadventures in The Rum Diary? Whatever you saw, tell us what you thought in the comments!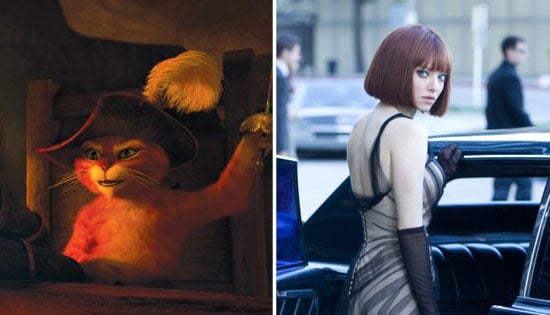 Photos courtesy of Paramount Pictures and 20th Century Fox