Is Quinn Dead on Glee?
Will You Miss Quinn If She's Killed Off Glee?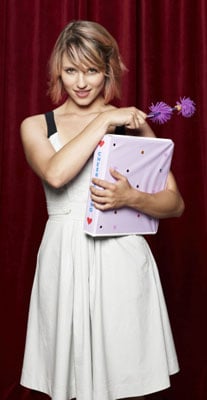 This week's episode of Glee ends with a huge cliffhanger when Quinn sends a text while driving and gets T-boned by a truck. Though the show isn't afraid to dabble with darker story lines (there's even a suicide attempt in the same episode), the death of a major character would be a new level of drama.
Quinn hasn't been in the spotlight much this season — Sue even makes a joke about her being a backup singer — but she's still one of the original members of the New Directions, and killing her off the show would certainly mix things up. I've always liked the way Quinn has shaken things up on the show, even when she's acting like a brat, so I'd be disappointed to see her gone for good. On the other hand, if Quinn actually went to Yale as planned, she'd probably be off the show anyway, but at least it would leave the door open for her to return. How do you feel about the potential plot development — will you miss Quinn if she's killed off the show?