Quiz on Chuck Season Four Premiere
Chuck Challenge: Chuck vs. The Anniversary
Our favorite spy is back! Chuck premiered this week, giving us a peek into Chuck's latest quest to find his mom. The Buy More is back, Chuck and Sarah are going strong, and Ellie's pregnant! Oh, and Olivia Munn is there. Think you remember everything that happened? Let's celebrate the premiere with my first Chuck Challenge of the season!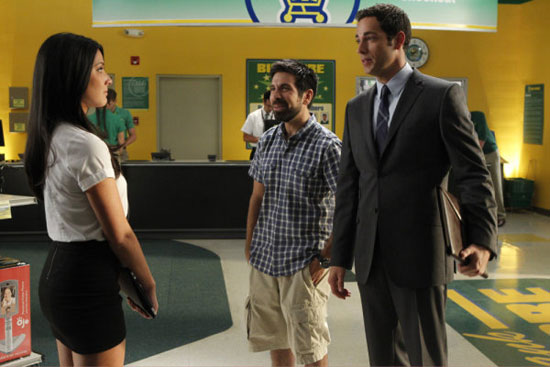 Chuck Challenge: Chuck vs. The Anniversary
What story did Chuck's mom read to him when he was little?