Rachel McAdams and Channing Tatum to Star in Romance The Vow 2010-06-17 17:26:04
Rachel McAdams and Channing Tatum to Make a Marriage Vow
Though I never would have thought to put these two together as lovahs, Rachel McAdams and Channing Tatum have signed on to star in the romance The Vow as husband and wife.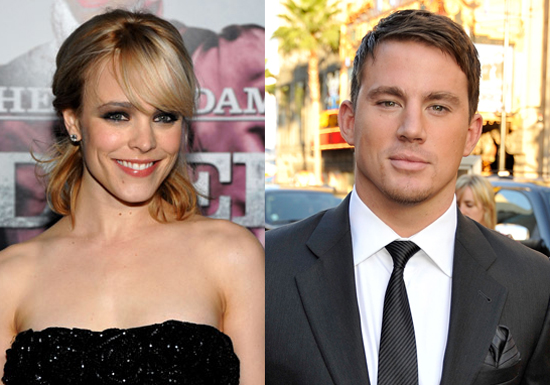 Prepare your heartstrings for some tugging: the story is about a newlywed couple who gets into a car crash, and when the wife loses her memory, the husband has to get her to fall for him a second time. There will be tears.
McAdams and Tatum both belong to the club of actors who've loved and lost in a Nicholas Sparks film, so this territory should be a walk in the park for both of them. I love her and have been gradually warming to him, but I remain curious — though optimistic — at this pairing. Can you picture them together?