Rake TV Show Review
Pilot Scoop: Rake
Oscar nominee Greg Kinnear is coming to the small screen in Fox's midseason series Rake as a lawyer whose personal life is as disheveled as his bed-head hair. If the drama sounds a little been-there-done-that, then keep reading to find out why I think the show is worth watching when it premieres on Jan. 23.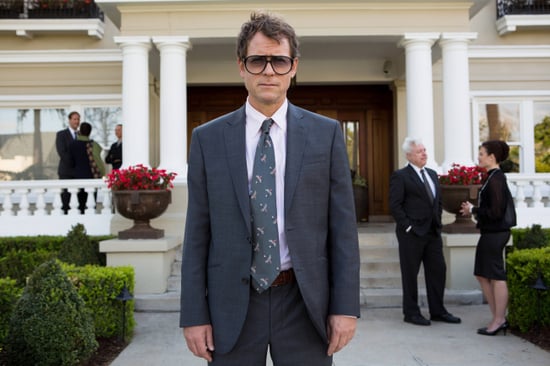 What it's about: Keegan (Kinnear) makes a career out of defending the indefensible. In his first case of the series, the lawyer is defending a killer known as the Westside Ripper, but when he's not helping out the terrifying and terrible, Keegan gets free therapy from his ex-wife (Miranda Otto) and seeks comfort in the company of a beautiful prostitute-turned-law-student (Bojana Novakovic).
Where it works: This entertaining show is cleverly written, and Kinnear brings so much charm to the run-down lawyer that you can't help root for him — then feel supericky that you're rooting for him to exonerate a murderer.
Where it doesn't: There's nothing terrible original about this series; we've seen the charming ne'er do well on TV so often that it's hard to be charmed anymore.
You might like this show if: You love Californication.
When it's on: Thursdays at 9 p.m. on Fox
Watch a preview of Rake when you keep reading.