Randy Jackson Presents America's Best Dance Crew Returns For a Fifth Season on MTV at 10/9c
What Is Your Favorite TV Dance Competition Show?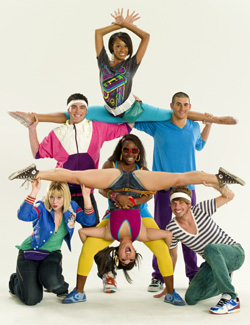 This shouldn't come as a shock given my love for dance movies, but I'm pumped for the return of America's Best Dance Crew. The fifth season kicks off on MTV tonight (at 10/9c) where we'll be watching southern teams battle for their spot on the show.
By now, I pretty much know what to expect: a few harrowing stories of growing up in the school of hard knocks, Lil Mama sporting something sparkly, and at least one girl group in way-too-tight spandex — but hey, that's all just part of the series' signature.
Not that its competitors don't have their merits, too. Take So You Think You Can Dance, where contestants are required to learn multiple styles and switch up partners to prove their flexibility; Dancing With the Stars is unique not only because its participants are celebs, but also because they're essentially completely untrained. I'd be hard-pressed to pick an absolute favorite between the three, but throw in Dance Your Ass Off and you have plenty of dance programming to choose from (perhaps too much?). Which gets your vote?