The Real World New Orleans Premieres Tonight July 1 on MTV
Buzz In: Which Real World Season Is Your Favorite?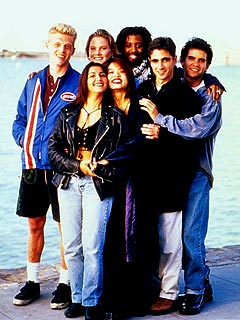 Tonight, another eight strangers have been picked to live in a house and start getting real on The Real World: New Orleans — watch the preview here. MTV's longest-running series has gone on for 24 seasons, and the repetition of the Big Easy setting has me thinking about the last time the show was in NOLA, which in turn makes me reminisce about all my favorite seasons.
For me, nothing compares to the third season in San Francisco. You really can't touch the history of that installment, which included Pedro Zamora's struggle with AIDS and the outrageousness of The Real World's first villain, Puck. I also have a special place in my heart for the more lighthearted seasons in Seattle, Boston, and Hawaii, before I felt like the show's drinking and forced scandal got out of control. What's your favorite season?