Reasons to Read and Watch the Harry Potter Series
Convince Me to Get Into Harry Potter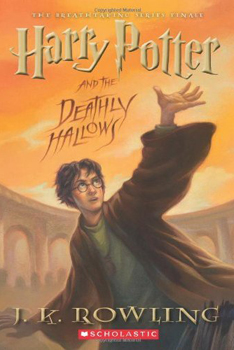 As we near the debut of Harry Potter and the Deathly Hallows Part I, we've worked ourselves into a frenzy here on Buzz with our 12 Days of Harry Potter. The young wizard is everywhere from magazine covers to posters to previews. And honestly, I've been feeling a little left out (um, what's Polyjuice, again?).
I have a confession to make: I've never read the Harry Potter books, and what's worse, I've only seen one of the films. I'm quite the victim of ribbing from my peers (well, mainly Buzz team members Becky and Shannon). It's been an ongoing effort on their parts to get me interested in the series, but I just can't summon up enough enthusiasm to commit. And they're not the first people to try.
I know, shame on me. It's not like I'm opposed to books that delve into fantasy (The Chronicles of Narnia series was a fave when I was younger) or teen novels (I read the Twilight collection in two weeks!). Perhaps at this point I'm just being stubborn. So I'm enlisting your help. Convince me to get into Harry Potter. Make your argument below, and maybe, just maybe I'll take up the books — if for no other reason than just to get everyone off my back.