Red, Saw: The Final Chapter, and Secretariat Out on DVD
What to Rent: New DVDs This Week
This week's movie releases are definitely an eclectic bunch! There's an action flick (with some comedy thrown in), a tear-jerker true story, and a horror flick if you're looking for a fright. If they don't do it for you, you can also rent the John Lennon biopic, Nowhere Boy, which comes to DVD today.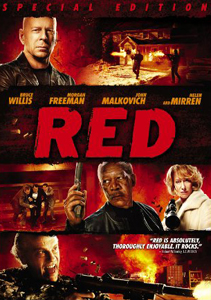 RED
When a hit squad tries to kill retired CIA agent Frank Moses (Bruce Willis), he goes on the run and brings together his old team (Morgan Freeman, Helen Mirren, and John Malkovich). Based on the comic book of the same name, the title RED stands for "retired, extremely dangerous." Sounds cheesy, but the film performed surprisingly well at the box office and with critics (it was even nominated for a Golden Globe). There's already a sequel in the works, so perhaps you'll want to give this one a spin (watch the trailer here). The special edition DVD includes deleted scenes and pop-up trivia.

70%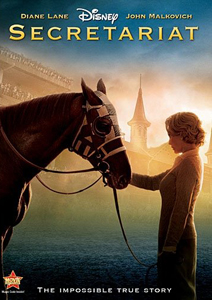 Secretariat
This real-life story centers around the famous horse that went on to win the Triple Crown and his determined, take-no-prisoners owner, Penny Chenery (Diane Lane); John Malkovich and True Blood's Nelsan Ellis costar. To get a feel for the film, click through these photos from the movie or watch the trailer. If you're a sucker for inspiring sports movies, then this may be the ticket. DVD extras include deleted scenes and a featurette on the actual Secretariat.

63%


One more release when you
.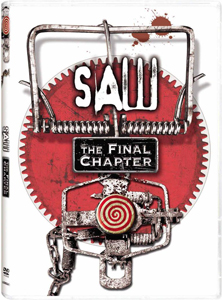 Saw: The Final Chapter
This final installment in the Saw franchise came to theaters in the 3D format, but now you can watch it the old-fashioned way from the comfort of your living room (preferably with the lights on). This time, the story centers around a guy claiming to be a Jigsaw survivor, but his lie unleashes an entirely new round of bloody massacres. The movie received negative reviews from critics, but let's be honest: it definitely takes a certain kind of moviegoer to enjoy the Saw films — and you know who you are. DVD extras include deleted scenes and music videos.