Red Widow TV Show Info
Pilot Scoop: Red Widow
In ABC's midseason crime thriller Red Widow, Radha Mitchell stars as Marta, a woman who must rethink life as she knows it. When her drug-trafficking husband (Anson Mount) is murdered, Marta is forced to choose between cooperating with the authorities or protecting her family of Russian criminals. Sound like something you might be interested in? Before it premieres tonight, read on to find out our take on the new show.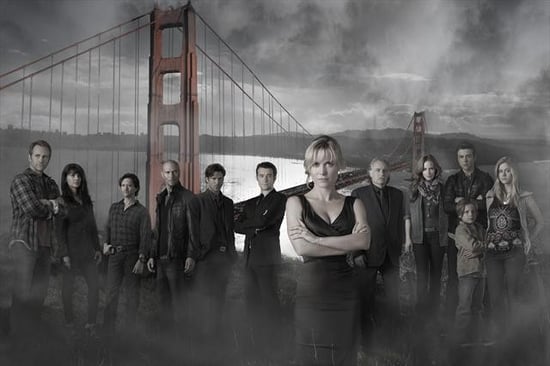 What it's about: Marta and her sister Kat (Jaime Ray Newman) were born into a powerful family of Russian mobsters, and though it's not a world Marta wants to take part in, her husband is immersed in the family's dirty doings. Just when Marta convinces him to leave it behind, he's brutally gunned down in their driveway, leaving behind a huge pile of debt. Marta must get past her crippling grief to take care of her children and decide to take part in the criminal life she's tried to escape.
Where it works: Though her husband's death is heartbreaking, the show really kicks it up a notch when Marta is on her own. She may seem like a proper housewife, but Marta has an edge. Her craftiness is surprising, making her a more entertaining character than I anticipated.
Where it doesn't: The pilot didn't grab my attention the way some of primetime's other dramas have. I'm hoping there will be less talk and more action in the upcoming episodes.
You might like this show if: You're looking for a more grown-up Revenge.
When it's on: Sundays at 10 p.m. on ABC.
Watch a preview and see some pictures from Red Widow after the jump.