Reign Pilot Review
Pilot Scoop: Reign
Reign is the last of the CW's new series to premiere this Fall, and we'll find out if it's been worth the wait when the show premieres tonight. Starring Australian actress Adelaide Kane as Mary, Queen of Scots, the series has an old-meets-new format that blends 16th-century history with contemporary music and story lines. It promises to be a must watch for fans who've been missing Gossip Girl, so keep reading to find out why Reign may be your next guilty pleasure!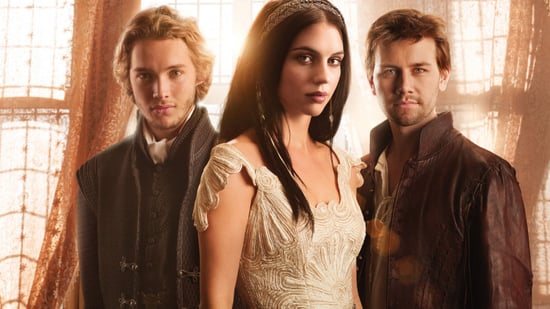 What it's about: Young Mary, Queen of Scots, is sent to France to marry the heir to the French throne but gets caught up in a tricky love triangle with him and his half-brother, the king's illegitimate son.
Where it works: Between the scandalous royal love triangle and the teen ladies in waiting, the show features a fun, tangled web of sexy story lines. Add juicy secrets within the monarchy, a possible ghost, plus modern music from groups like Mumford & Sons, and you've got the perfect Gossip Girl-meets-The Tudors guilty pleasure.
Where it doesn't: The pilot manages to cover a lot of drama in an hour, and parts of the plot feel predictable. Luckily, I was so into the story that even when I did see something coming, I didn't care — I was just excited to see it play out.
You might like this show if: You're into racy teen dramas and cool, contemporary takes on history like Marie Antoinette.
When it's on: Thursdays at 9 p.m. on The CW
Watch a preview for Reign when you keep reading.