Reign TV Show Review
Why You Should Get on the Reign Train
The CW new drama Reign is addicting, but it seems like not everyone knows just how good it is yet. The CW certainly does — it was just picked up for a full season. I'm psyched, because the show — a fanciful, pop music-filled reimagining of the teen years of Mary, Queen of Scots — is just starting to heat up. If you haven't gotten into the period drama, here's what you're missing and why you should be watching.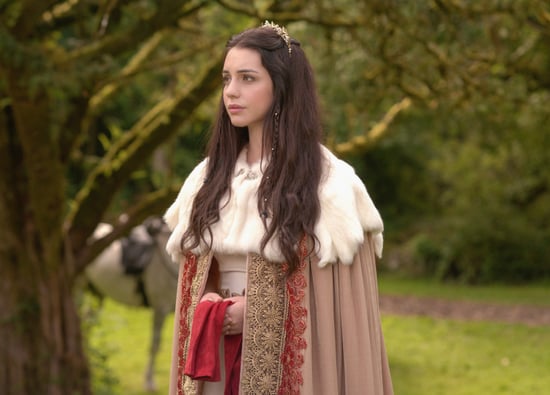 The Love Story Is Just Starting to Build Up
We meet Mary (Adelaide Kane) just as she's shipped from Scotland to France to marry Francis (Toby Regbo), but like most arranged marriages, they don't really know each other at first and aren't all that hot on one another in the pilot. But over the course of the first few episodes, we've watched their relationship blossom into a friendship and now a budding romance. It's all very innocent right now (their most recent kiss is so sweepingly romantic I had to rewind it), but we know there are complications ahead. A Portuguese royal has already tried to poach Mary, and there's also Francis's cute illegitimate brother Bash who's made some eyes at Mary.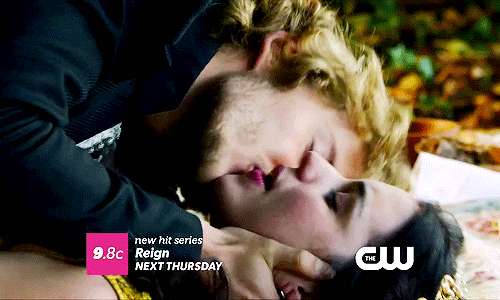 Find out why else Reign is addicting after the jump.
There Are Juicy Scandals Brewing
Mary's stable of ladies-in-waiting (who are refreshingly unlike Gossip Girl's minions and are actually nice to each other) each have a little somethin' something' brewing, too. Greer is in a forbidden flirtation with a castle servant, and Kenna is gunning to be the King's new mistress. I smell scandals all around.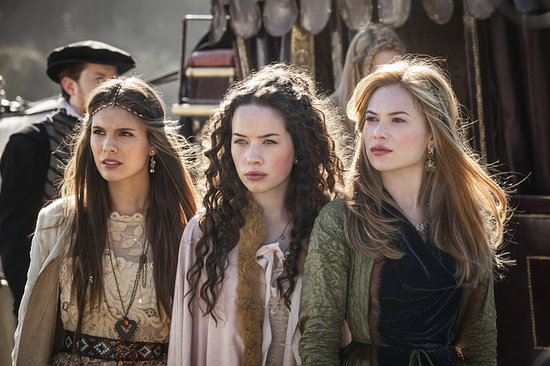 The Political Intrigue Is Interesting and Easy to Follow
Does all the political drama and dirty dealings on Game of Thrones make your head spin? Reign also has a lot of political drama, but it's so easy to follow that it's like Game of Thrones-lite. Mary just wants to keep her home country of Scotland safe, and her hand in marriage is what keeps it that way. While you're hearing a lot about politics, it all comes back to marriage and matters of the heart, so it doesn't get dry or boring.
It's Spooky!
Reign also has a well-done supernatural element. Specifically, there is a castle ghost, and we don't know yet if she's real, a figment of Mary's imagination, or friendly or malicious. One thing is for sure: it's creepy! The ghost shows up in random times and places with a burlap sack over its "head," and it always takes me by surprise and freaks me out. The show isn't too heavy-handed about it, so I love the added, shiver-inducing bonus.