Review of Life Unexpected Episode "Home Inspected"
Buzz In: What Do You Think of Life Unexpected?
The CW's midseason family drama Life Unexpected is a far cry from the network's other shows; in its second episode, "Home Inspected," there were no threesomes or social backstabbing, but there were legal complications to parenthood and a painful on-air denial.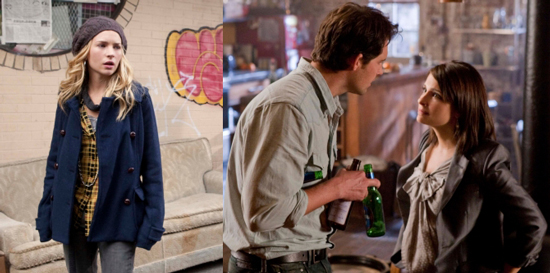 The pilot charmed me enough, but I wasn't sure if the story of resurfaced child Lux to barfly Baze and commitment-phobe Cate was going to keep my interest. This week, though, despite there being no flashy drama, I was still entranced by the sensitive series. The realistic problems — Cate not being able to stand up to her bosses when asked to say she never had a child, and Lux deciding if she wants to leave behind a life of freedom and friends for her real parents — tug at my emotions. It's not overly sappy either; I think the show is moving Lux's feelings for her parents and vice versa at a believable pace.
What about you? Last week, you guys seemed to be into the first episode, and now that you've seen a second, has it earned a season pass on your DVR?
Photos courtesy of The CW