Review of New Albums From Broken Social Scene, The New Pornographers, and The Hold Steady
What to Download: New Music Today
Just call this Super Tuesday: along with the week's DVD releases, we have three standout albums hitting shelves — two of which were among my picks for May! I was pumped to get my hands on them, so now's your turn to give a listen. (And don't forget to check out the Music Review Group. If you submit a writeup, I may even feature your thoughts on the site!)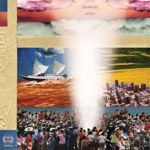 No apology necessary: Indie collective Broken Social Scene release their first album since 2005 with Forgiveness Rock Record. Despite large numbers (seven core members total), Forgiveness keeps cohesive, even when the songs are purposely derailing at high speeds, as on the frenzied "Chase Scene." Things slow on "All to All" where Lisa Lobsinger lays vocals over bubbling electro-pop and on the ballad "Sweetest Kill." For giggles, try "Texico Bitches" or "Me and My Hand," a love song dedicated to your, um, hand.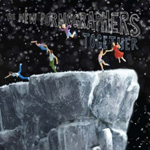 Delightful camaraderie: I've been dying to check out the New Pornographers' latest Together, ever since the single "Your Hands (Together)" and its fun accompanying video first caught my attention. It's still my favorite on the album, but I'm also loving the more pared-down "Valkyrie in the Roller Disco" with its subtle maraca shaking and "We End Up Together," a building group number which finishes out the album with a chorus of la-la-las. BYOT (bring your own tambourine).
One more release when you
.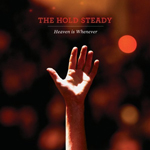 Bartender approved: Brooklyn-based group The Hold Steady release their sixth effort Heaven Is Whenever, an album that sounds like it's being broadcast live from your local watering hole. There's a touch of intimacy, but also a weathered feel as Craig Finn waxes poetic about the old days ("The Weekenders") or sings of the experience of performing ("Rock Problems"). It's simple and story-driven rock, a guy passing on wisdom and reliving his younger days. Put on "Soft in the Center," get out a lighter, and hold it in the air.