Review of New Albums From Wolf Parade, Scissor Sisters, The Dream
What to Download: New Music This Week
Happy new-tunes Tuesday! We've already covered the DVD releases hitting shelves, but I'm particularly jazzed for this week's music offerings — rock, hip-hop, and . . . disco?! Take a look!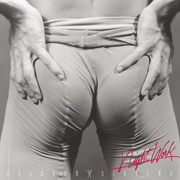 Disco fever: The fun-loving Scissor Sisters are back with Night Work, an album full of energetic songs fit for Saturday Night Fever. "Any Which Way" calls to mind the Bee Gees, using high falsetto with tongue-in-cheek (and often blatantly dirty) lyrics that recall '70s nostalgia, while "Harder You Get" takes a grittier tone. Pay special attention to a cameo from Sir Ian McKellen on "Invisible Light." Yes, really.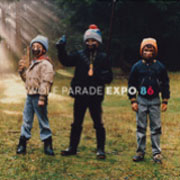 Rockers exposed: Wolf Parade brings us new music on their LP Expo '86, named for the World's Fair. The latest from the Canadian indie group is a solid collection of new tunes that keeps up a good pace and energy right until the last song, "Cave-O-Sapien." The second track, "Palm Road," is the one that will be stuck in your head, but I'm partial to "Little Golden Age," with beats that remind me of '80s punk.
One more new release when you
.
Sweet dreams: Smooth-voiced hip-hopper The-Dream brings his soulful charisma to his new album, Love King, a disc full of sometimes raunchy but slick Summer jams. My favorites are his collaborations with T.I., like the dirty-but-sexy "F.I.L.A."; I dare you to resist moving your hips. T.I. also lends himself to the single "Make Up Bag," a melodic lesson for men who cross their ladies (just buy them a new handbag). Other tracks with irresistible beats you can be sure to hear on radio repeat soon are "Florida University" and the title track.