Review of Pilot For Raising Hope, Fall 2010 Fox Comedy
Pilot Scoop: Raising Hope
As your resident TV expert, I'm giving you the info on the new Fall TV series that you should know about. After my new show spotlights and TCA coverage, I'm now reviewing the pilots for each show to get you up to speed. Today's offering? Fox comedy Raising Hope.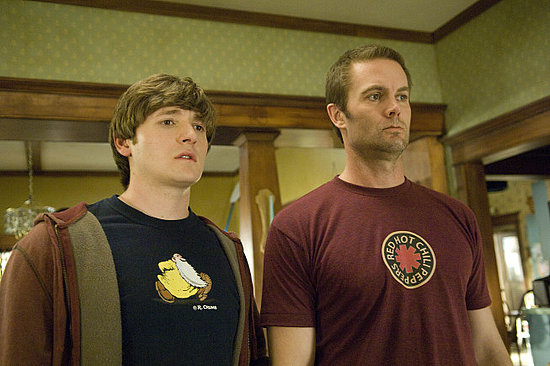 What it's about: Newcomer Lucas Neff is Jimmy Chance, a young man in his early 20s who impregnates a female criminal after a one-night stand. When she's put in prison, he's left to raise the baby. Along for the ride? His unstable family, which includes Martha Plimpton and Garret Dillahunt as his parents, who didn't necessarily do the greatest job raising him (as evidenced by the fact that he still lives at home . . . and impregnated a female criminal). Cloris Leachman also stars as his great-grandmother, as does Shannon Woodward, who plays a grocery store clerk mildly horrified with Jimmy's fatherly skills — and his eventual love interest.
Where it works: The series is from the same creator of My Name Is Earl, and the humor and aesthetic are largely the same for Raising Hope. If you like irreverent humor — and this show is chock-full of it — you're the audience for the show. I found myself laughing out loud a few times during the pilot, which is always a great sign.
Where it doesn't: The heart that was in My Name Is Earl isn't really present here yet. The bigger issue is that it's obvious that the edgy baby jokes will begin to get tired — the show needs to prove that it can find comedy from more than just infant-in-danger scenarios.
Am I hooked? The way I feel about this show is similar to the way Woodward's character, Sabrina, feels about the Chance family: concerned, but willing to stick it out to see if something good will come out of it.
To see some photos and a preview, just read more.