Review and Quiz on Chuck Episode: Chuck vs. The Living Dead
Chuck Challenge: Chuck vs. The Living Dead
Scott Bakula is back! This week Chuck's dad returns at Ellie's request, and Chuck gets tangled in a web of secrets and lies with his family and friends. It's a great lead-in to next week's two-hour finale, so let's see what you remember!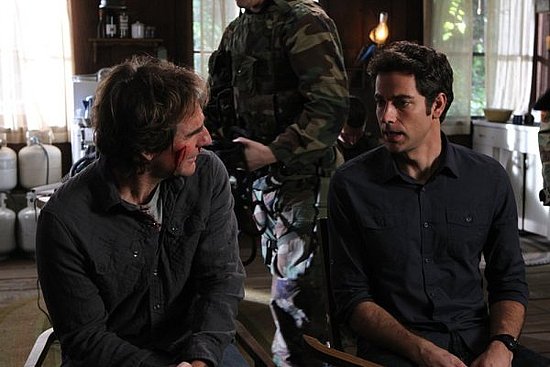 Chuck Challenge: Chuck vs. The Living Dead
What color is the car in Ellie's coded ad to Mr. Bartowski?