Review and Recap of Grey's Anatomy Episode "Suicide Is Painless"
Grey's Anatomy Recap, "Suicide Is Painless"
As if one flashback episode wasn't enough, on this week's Grey's Anatomy, Owen found himself reliving some seriously heavy memories from Iraq. While Dr. Hunt faced some demons from his past, Callie struggled with telling Arizona the truth about an unresolved issue and Derek stole a brain surgery from Meredith. The former chief, Richard, continues struggling with his new role, and things finally start to get spicy between Mark and Teddy.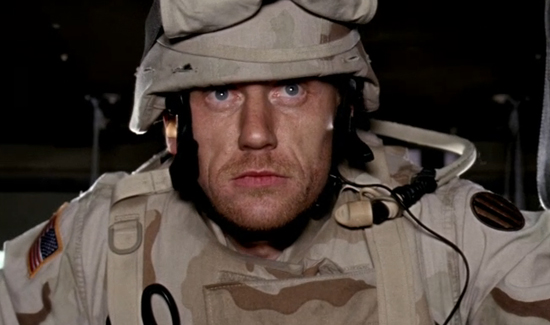 Even without the return of Izzy to tie up loose ends, the gang kept the drama in high gear. For all the happenings in and outside of the hospital (spoiler alert!), just
.
The central plot of the episode revolves around Teddy's terminally ill cancer patient who wants to take her own life, with medical assistance. When Teddy needs the consent of another doctor before she can proceed, she turns to her true love, ahem, colleague Dr. Hunt. To her surprise, Owen refuses to help and consequently launches into a series of flashbacks to Iraq. With Owen off in dreamland and no one left to turn to, Teddy asks Mark, who agrees to play the role of Prince Charming and aids in her rescue.
Owen continues jumping back and forth from memories of Iraq to the ER. He's still plagued with post-traumatic stress from the war, and Teddy's assisted-suicide case is adding a new layer of anxiety with memories of his own assistance in the death of his commander in Iraq. He's not sleeping, barely alert in the ER, and finally sent home to deal with his problems when Derek's troubled by his behavior.
Speaking of Derek — or should I say The Chief — he's a busy guy around Seattle Grace, but not too busy to swoop in and steal a surgery from Meredith. She gets fired up about the stolen surgery but gets some friendly advice and lets it go. McDreamy flashes a smile and adorably apologizes, and then they anticlimactically kiss and make up.
Callie's still trying to crack the code on growing cartilage in the lab, but she's figured out what's missing in her personal life. After some coaxing from Mark, she comes clean to Arizona about wanting children and is met with an extremely cold response.
We see the sweet and caring side of McSteamy. After weeks of moping around, he's turning into a truly likable guy, aiding Teddy on a difficult case and even giving Callie and Richard helpful advice. Teddy is so spent after her assisted patient suicide, she shows up at Mark's place in the wee hours of the night, the shirt comes off, I think you know the rest!
Lexi, Alex, Christina, and Jackson (who gets hotter as each week passes) are up to their same old routine. Christina helps Owen cope with his ongoing post-traumatic stress. Alex lurks around ogling female nurses and ENTs, though it seems his brother will keep him occupied next week. Lexi is still pining away after Mark, and Jackson is on his way to becoming the next McDreamy.
What did you think of the episode? Tell me in the comments, or head over to the Grey's Anatomy McAddicts group to chat more!
Photo copyright 2010 ABC, Inc.