Review of Robert Pattinson and Emilie de Ravin in "Remember Me"
Remember Me: More Likely to Fade Away
Robert Pattinson fans, rest assured: you won't be disappointed with the heartthrob's first post-Twilight flick, Remember Me. Pattinson is the epicenter of the film as Tyler Hawkins, a troubled-but-charming college student with a few anger management problems. His character is a loose cannon and his New York accent is all over the place, but Pattinson is just so watchable that his loyal followers will hardly notice the flaws in the plot that surrounds him. It's everyone who's not in the Twilight bubble that I'm more concerned about.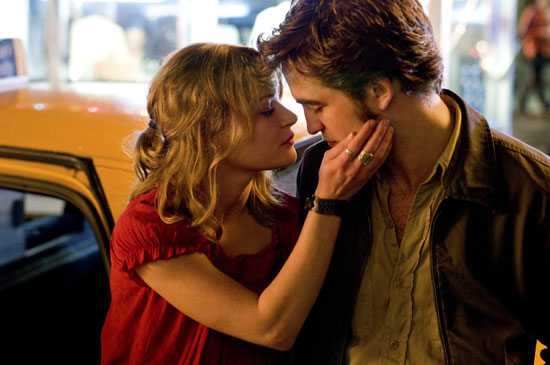 Pattinson's angsty Tyler has plenty of reasons to brood: he's still reeling with the day-to-day aftermath of his brother's suicide, constantly questioning his own worth and mortality as his 22nd birthday draws near. He's also struggling to come to terms with a mother that he can't connect with and a high-powered lawyer father (Pierce Brosnan) who doesn't seem to understand that parenthood is about more than monetary support. Tyler channels his frustrations into smoking, drinking, and random acts of violence, and eventually lands in jail after assaulting a police sergeant (Chris Cooper).
Tyler's seemingly aimless path turns in a new direction when he hits on the sergeant's daughter, Ally (Emilie de Ravin). Under the urging of his obnoxious roommate Aidan, Tyler schemes to seduce Ally and never call her again to get back at her father. Naturally, Tyler gets a lot more than he bargained for, and — surprise! — falls for Ally instead.
To see whether Ally and Tyler have more chemistry than Edward and Bella, just
.
The awkward courtship song-and-dance between Ally and Tyler is both entertaining and realistic. Just like Tyler, Ally has a lot of personality — she's independent and stubborn, but fragile at the same time. Unafraid to call Tyler on his issues but still supporting his rebellious decisions, they bond over family problems and personal quirks (and you know, some college puking). As their flirtation picks up steam and heads toward a real relationship, their chemistry is palpable and believable, but is quickly buried under Tyler's family issues.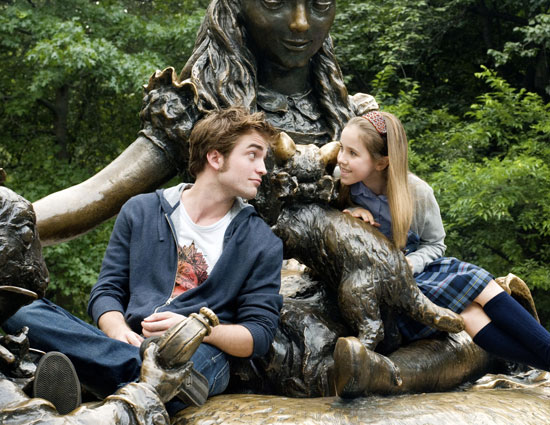 Director Allen Coulter puts their romance on the back burner to shift back to Tyler's broken relationship with his father and nurturing one with his little sister, Caroline (Ruby Jerins). Tyler's connection with his precocious sister is what will pull on your heartstrings the most. As her tainted role model, he tries to give her the love and attention that their parents don't, while she lectures him on getting his life together. It's a sweetly authentic no-holds-barred relationship that even outshines Tyler's romance with Ally.
While the Hawkins family dynamic plays a huge part in the point the film is trying to make, it compromises the leg Remember Me tries to stand on as a love story. If the romance is underdeveloped, then the audience won't root for the couple as hard, which is exactly the position I found myself in.
As Tyler's story meanders into different territories, the film as a whole seems more emotionally manipulative than emotionally engaging. Instead of trying so hard to deliver a profound and poetic message about life and the consequences of death, I would have rather seen a focus on the simple yet satisfying love story. As a result, I left the theater feeling just as empty as Tyler does.
Photos courtesy of Summit Entertainment