Revolution TV Show Review
Pilot Scoop: Revolution
Tonight is the premiere of NBC's new sci-fi drama, Revolution, from producer J.J. Abrams and directed by Jon Favreau. The series deals with the idea of what would happen if all of the world's technology suddenly stopped working, and it stars Twilight's Billy Burke and Breaking Bad's Giancarlo Esposito. Find out if the show is one you might be into by checking out my points below.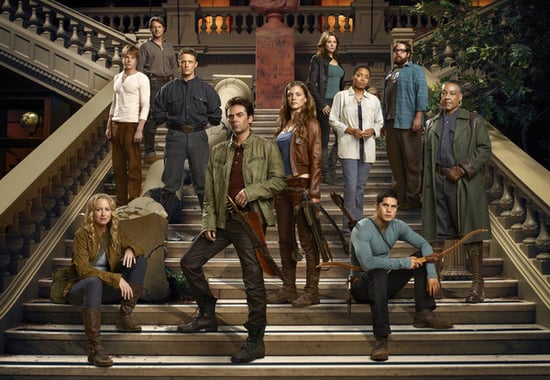 What it's about: After a mysterious accident, every bit of technology and electricity suddenly stops working at once, including phones, car and plane engines, and lights. Fifteen years later, we see the repercussions after modern society and the American government have fallen apart. In this new world, a teen girl (Tracy Spiridakos) sets off to find her brother, who has been kidnapped by a villainous rogue militia. She has to find her uncle (Burke) for help, who, incidentally, may have the key as to why "all the lights went out."
Where it works: The concept is compelling and timely and makes you think about how dependent we are on technology.
Where it doesn't: The characters are boring, and it's not clear what we're supposed to be hoping to see happen in this dystopian world. And in classic Abrams style, the pilot ends on a cliff-hanger — only the cliff-hanger is not that exciting.
When it's on: Mondays at 10 p.m.
You might like this show if: You're sad Terra Nova got canceled.
To see a preview and some photos from Revolution, just keep reading.