Rewind: This Week's Buzz
Rewind: This Week's Buzz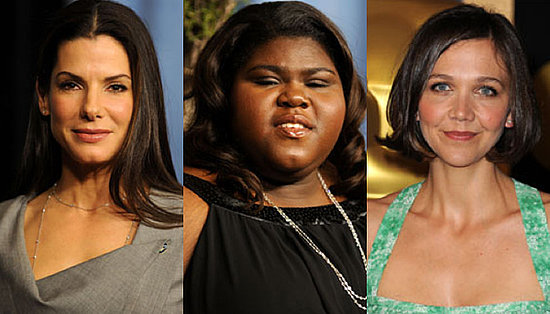 I hit up the annual Oscar luncheon where Sandra Bullock talked about her surprise over her nomination, Gabourey Sidibe shared her crush on Steve Martin — and none of the ladies had a clue about what to wear. Still, there was lots of love going around!
Speaking of Oscar, the show is nearly two weeks away, and they're already making changes to the telecast. I've been breaking down the winner odds in each category (first with Best Supporting Actor and Actress), but try my game to see if you can recall who has earned a trophy in years past.
Martin Scorsese's Shutter Island came out this week. Take a look back at the director's career, along with a few memorable movie mental patients — and don't forget to check out my review!
Also in theaters: The Good Guy. I took a look at the film and spoke with its leading men, Bryan Greenberg and Scott Porter.
The Olympics rage on. Hollywood is enjoying tweeting about the competition, but are you watching more or less TV as a result?
Madonna was on everyone's lips, from the upcoming Glee preview in her honor to her new directing gig.
American Idol narrowed it down to their final 24!
I put you up to a brand-new movie list challenge. This time: favorite New York movies. Kismekate shared her list — have you submitted yours?
Between this Vampire Weekend music video and this video of favorite decade performances, my crush on Jake Gyllenhaal has grown times ten in the past week.
Tom is in the lead as your favorite Parks and Recreation character — and personally, I'd like to set him up with Jenna from 30 Rock. Check out my other TV romantic pairings!