Rian Johnson Quotes on Shirtless Kylo Ren Scene
Rian Johnson Talks About THAT Shirtless Kylo Ren Scene: "He Knew He Looked Good"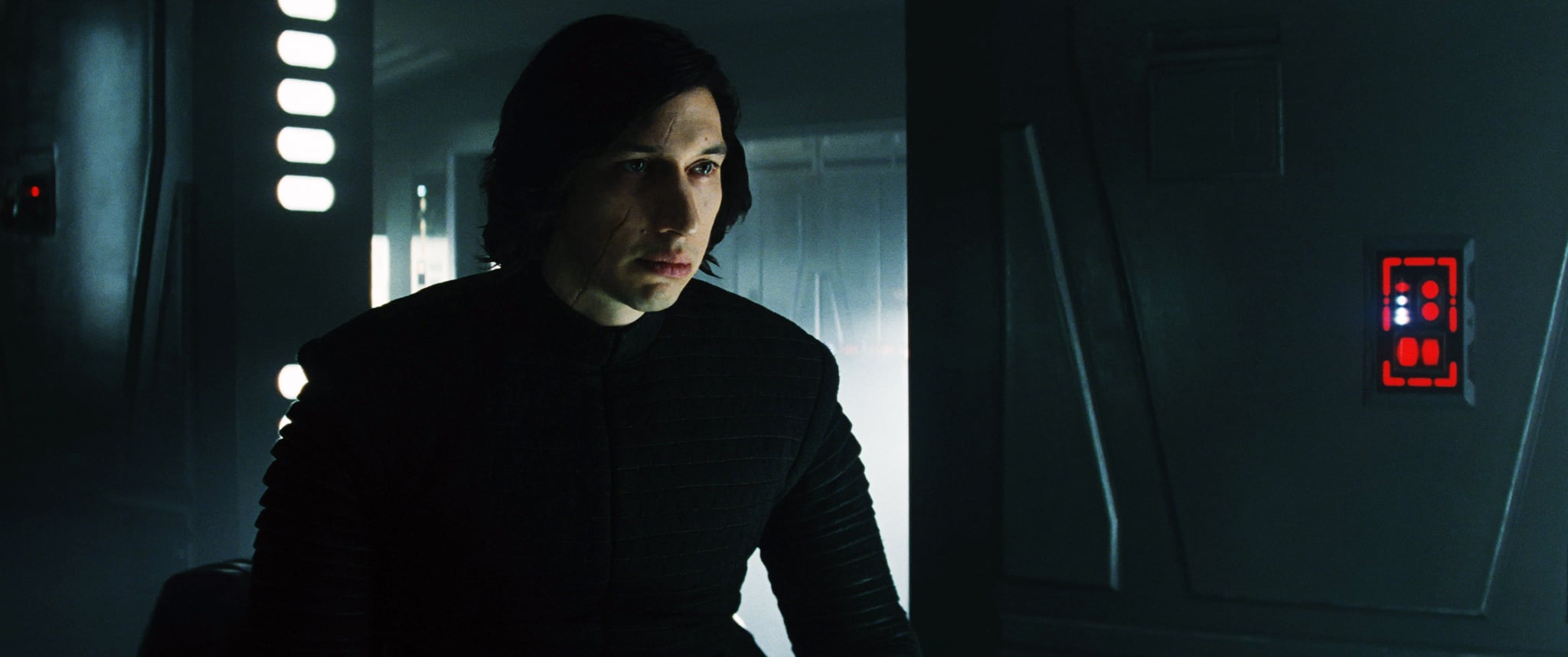 Warning: some minor, shirtless spoilers from Star Wars: The Last Jedi, ahead!
Star Wars: The Last Jedi was filled with emotional moments. From an interesting connection between Kylo Ren and Rey to that kiss between Rose and Finn, but the steamiest scene of all was when Kylo Ren (Adam Driver) appeared shirtless in front of Rey (Daisy Ridley) during one of their Force talks. (Seriously, the entire theater gasped when Kylo popped up sans shirt rocking high-waisted pants.)
Director Rian Johnson recently sat down with People to discuss that "beefcake" moment, as he describes it, and to teach us more about what went into that sexy scene.
"It's all about those Force connection scenes," Johnson shared. "The keyword being intimacy. And the idea that this was a way to just, why not step that up? The idea that, what's even more uncomfortable having a conversation face to face with a person you don't want to, is if they're half-naked during it, while you're having to do it. And so it was just another way of kind of disrobing Kylo literally and figuratively a little bit more, and pushing that sense of these conversations becoming increasingly more intimate."
Rey was super uncomfortable upon seeing Kylo shirtless, asking him to cover up, but Johnson explained that they just had to show him without a shirt because he had been training so hard before filming, and we're not mad about that!
"Adam looks so damn good because he'd been training hardcore for the past six months for those fight scenes," he said. "I'm like, 'Eh. He looks so good. We should put him up there.'" As for if Driver was shy about the scene, Johnson said, "No, no, he's good. He's great. He knew he looked good."