Ringer Pilot Review Starring Sarah Michelle Gellar
Pilot Scoop: Ringer
Fall TV is back, and tonight, TV veteran Sarah Michelle Gellar returns to TV with new show Ringer. The former Buffy stars in The CW's drama series in a dual role as identical twins Bridget and Siobhan. When there's an accident, the ladies are involved in an identity-switcheroo that leads them both to danger.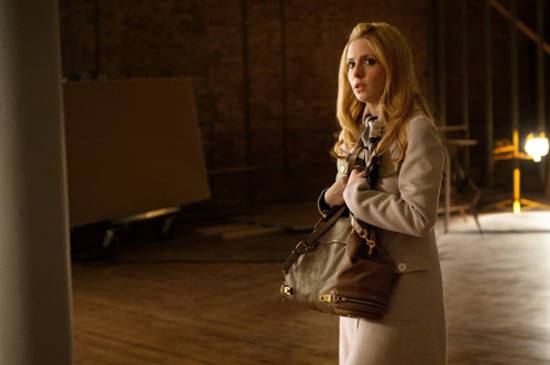 What it's about: Aside from their looks, these twins couldn't be more different; Bridget is a recovering addict and ex-stripper, while Siobhan is a wealthy, Manhattan-dwelling socialite. When Bridget fears for her life because she's the star witness in a mobster's murder case, she goes on the run and ends up visiting her sister, whom she hasn't seen in six years. In a mysterious boating incident, Siobhan disappears — and Bridget takes the opportunity to assume her sister's identity and life in New York as a way to hide from the mobster. However, Bridget realizes she's not off the hook when she quickly discovers Siobhan's many secrets and illicit involvements.
Where it works: The premise and all the little twists are compelling, and the pilot ends on a cliffhanger that made me want to watch more episodes.
Where it doesn't: The dialogue is so painfully cheesy that it makes all the acting seem similarly bad. The show is going for a Hitchcockian vibe, but it has more of a B-movie tone, especially when combined with one of the worst green-screen scenes I've ever experienced on TV.
You might like this show if: You want a new mystery series but also love guilty pleasures — you have to take this show with a huge grain of salt.
When it's on: Tuesdays at 9 p.m. on The CW
To see a preview of Ringer, just read more.