The River TV Show Interview at TCA
The River Producers Talk About Its Paranormal Activity Roots
One of ABC's midseason shows is exploring a genre that's not currently that common in primetime: horror. The River is a drama set on the Amazon, and Paranormal Activity's Oren Peli is serving as an executive producer. The new series uses the same kind of found-footage style of those films and follows a group of people trying to find a man who disappeared on the river (the horror aspect comes in when the team finds a terrifying supernatural being). The cast and showrunners stopped by Winter TCA to talk about how scary The River will be and why you'd want to tune in if you're not a horror fan.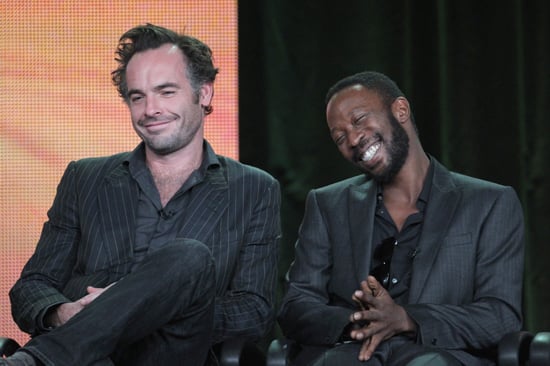 Peli, who directed and wrote Paranormal Activity, was asked to create a TV show after the success of the horror franchise, but he admitted that he had "no idea about TV" and wasn't sure what kind of show he wanted to make. When he had a chat with a writer from Paranormal Activity 2, they talked about making a movie about lost people on the Amazon, which inspired Peli to wonder why it couldn't be a TV show with an adventure every week, and The River was born.
In terms of other mystery series, executive producer Michael Green said he looked more to The X-Files as an inspiration rather than Lost. He says The River will have standalone episodes, where each episode is "its own horror film," with "longer-term horizontal arcs." For us scaredy-cats, producers tried to let us know how scary the show will be. Green said that the network told him, "You can go as scary as you want, as long as we care about the people." They believe that the characters, which include a family, will get people to keep tuning in.
The found-footage style that's in the Paranormal Activity films is used in The River, which Green says "makes it feel more improvisational, a lot scarier, and more real." Fellow producer

Zack

Estrin says that they "think of the camera as a character," but despite that, Green doesn't want people to get caught up in that. "The show is not about the style, it's about the people," Green said.