The River TV Show Pilot Review
Pilot Scoop: The River
ABC is bringing a little bit of the horror genre to primetime with new series The River, which premieres tonight. In the show, created by Paranormal Activity's Oren Peli, a team of people goes on a rescue mission on the Amazon, but they find a lot more than they bargained for while on their expedition. It could be the next good TV mystery to get sucked into, so if you're interested, check out my thoughts on the pilot below.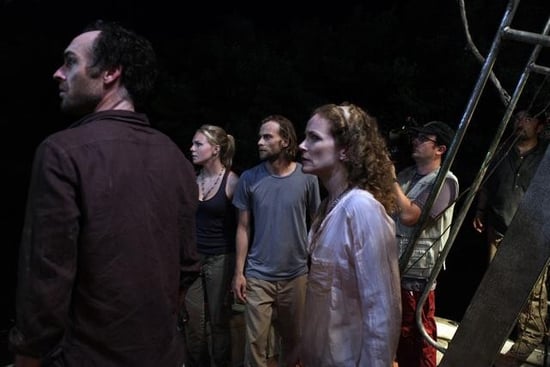 What it's about: A famous TV adventure series host, Dr. Emmet Cole (Bruce Greenwood), goes missing and is presumed dead while he's exploring the Amazon. His estranged wife and grown son refuse to give up, so they go to the site of his last trip, the creepy, jungle-lined Amazon, to see if they can find him. A documentary crew comes with them, and together they discover terrifying supernatural events aboard the boat.
Where it works: There are genuine scares in the pilot, especially because the mystery seems to be rooted in chilling cultural folklore. And if you crave jump scares weekly, this may be the show for you.
Where it doesn't: None of the main characters is particularly compelling, even though they each hint at enigmatic backstories for themselves. Also, the signature found-footage camera work may turn into a headache for some viewers.
When it's on: Tuesdays at 9 p.m. on ABC, starting Feb. 7
You might like this show if: You really miss Lost and love the Paranormal Activity movies.
To watch a preview and see some photos from The River, just keep reading