Rob Lowe to Join the Cast of Parks and Recreation
Rob Lowe Joining the Parks and Recreation Department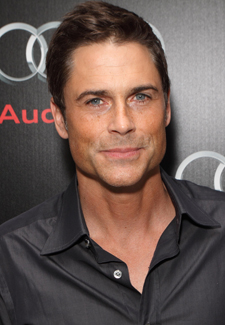 A-ma-zing! Rob Lowe — who we've heard is leaving Brothers and Sisters — is apparently swapping out the Walker family for an even kookier one. According to EW's Ausiello, the actor is in talks for a role on Parks and Recreation which would extend from later this season into next.
You may not immediately think of Lowe as the comedic kind, but lest we forget his turns in Austin Powers, Wayne's World, or Tommy Boy. I can't wait to watch to see how this plays out among the Pawnee gang — perhaps he'll step in as a new love interest for Leslie Knope now that Justin is out of the picture. Whatever the case, he's going to be a great addition to a show that's only continuing to get better, in my opinion.
Do you think Lowe will make a good P&R member? Would you like to see him with Leslie — or Ann? As a smug foil for Ron? A new BFF for Tom? Tell me your dream scenarios!