Robert De Niro Interview at Oscars Luncheon
Robert De Niro Says Getting His Seventh Nomination Is "Still a Big Deal" at Oscars Luncheon
Several of Silver Linings Playbook's stars have been nominated for their work at this year's Oscars, and they each made time to stop by today's Oscars Luncheon press room to chat. Best supporting actor nominee Robert De Niro talked about why he wanted to work with director David O. Russell so much and whether he, as a veteran actor, gives advice to his colleagues.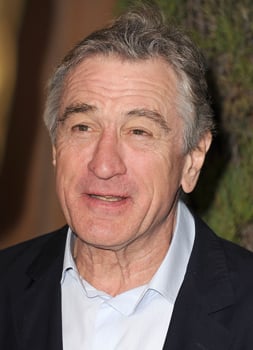 On the fun of working on Silver Linings Playbook: "David [O. Russell] is terrific, and I wanted to work with him for a while. This came along — we had other projects that maybe happened but then didn't. So this one, as soon as he wanted to do it, I said, 'I'm in.' He did a rewrite, and I didn't care what the rewrite was. I knew whatever he did would be good, just based on what I've seen. It was that simple."
On working with his Silver Linings costars: "The actors were great. I like to work with everybody, and young actors, of course. If they ever ask me for advice — I never volunteer it — but if they ask me, I'm always very happy to give it."
On whether another Oscar nomination is still exciting: "It's still a big deal. Yeah."