Robert Downey Jr. To Star in 3D Sci-Fi Film Gravity 2010-03-15 07:30:00
Robert Downey Jr. to Try Defying Gravity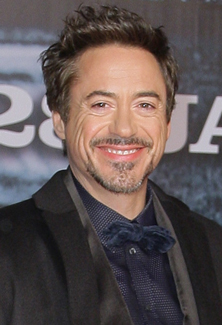 The Iron Man is going to blast off! Robert Downey Jr. has lined up his next big blockbuster: the actor is in talks to star in Gravity, a sci-fi film directed by Alfonso Cuaron.
This is just the latest in Downey Jr.'s string of action flicks — Iron Man 2 is out May 7, and he starts shooting the sequel to Sherlock Holmes this Fall. Bonus: Gravity will go somewhere (besides space) the actor hasn't gone before: it'll be in 3D! RDJ will play the leader of a group of astronauts who is left alone in orbit with a female colleague when his team is destroyed by an exploded satellite. Angelina Jolie was reportedly attached to the costar role, but has since dropped out.
I have no trouble envisioning RDJ in the part since he's already proved to be one of my favorite action stars. What say you?