Robert Pattinson to Star in Cosmopolis
Robert Pattinson Risks It All For Cosmopolis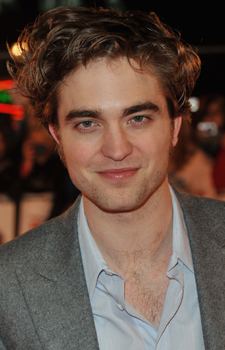 Robert Pattinson is definitely building momentum with his career outside of the Twilight film franchise. The heartthrob is already stirring up buzz with the hot trailer (and photos) for Water for Elephants, but we'll soon see him in yet another book adaptation.
Pattinson has signed on for the film version of author Don DeLillo's Cosmopolis. The story follows multibillionaire Eric Packer (Pattinson) over the course of a day as he travels across Manhattan, bets large amounts of money against the yen, encounters his wife, and gets mixed up in an assassination. As Packer, Pattinson will undoubtedly carry the film (most of the story's action takes place inside of Packer's limo), but he already has a solid supporting cast behind him, including Paul Giamatti and Marion Cotillard.
Pattinson's acting abilities have always been a topic of heated debate here on Buzz (most recently in our Best Dramatic Actor poll), but even the Rob haters have to admit: this latest project definitely earns him more serious cred.